I've drawn this out as long as I can... trying to hold on to the purest of memories before they begin to fade and my mind begins to forget the small details. Some moments I'll hide in my heart forever, while others are now out here in internet land forever! This is going to be a long one!!!
Days 6-7: - resurrection
The last few days I felt neither a sense of not wanting to stay or wanting to go home. I was good either way...I was content, which is out of character for me...someone who is typically black or white. I woke up thanking the Lord for my experiences and the awakening He had stirred in my heart.
For the first time in a while I felt the peace of God hovering over me...He never left, I just hadn't been intentional about noticing. I began praying over the village or Carmonial- prayers of graceful daughters, filled barns, multiplied flocks. Against enemies and captivity- life without safety alarms. Day 6 was also the day I realized that the Lord continued to bring visions of chairs to the forefront of my mine. He's funny like that, among other things, I think He was telling me to have several seats. LOL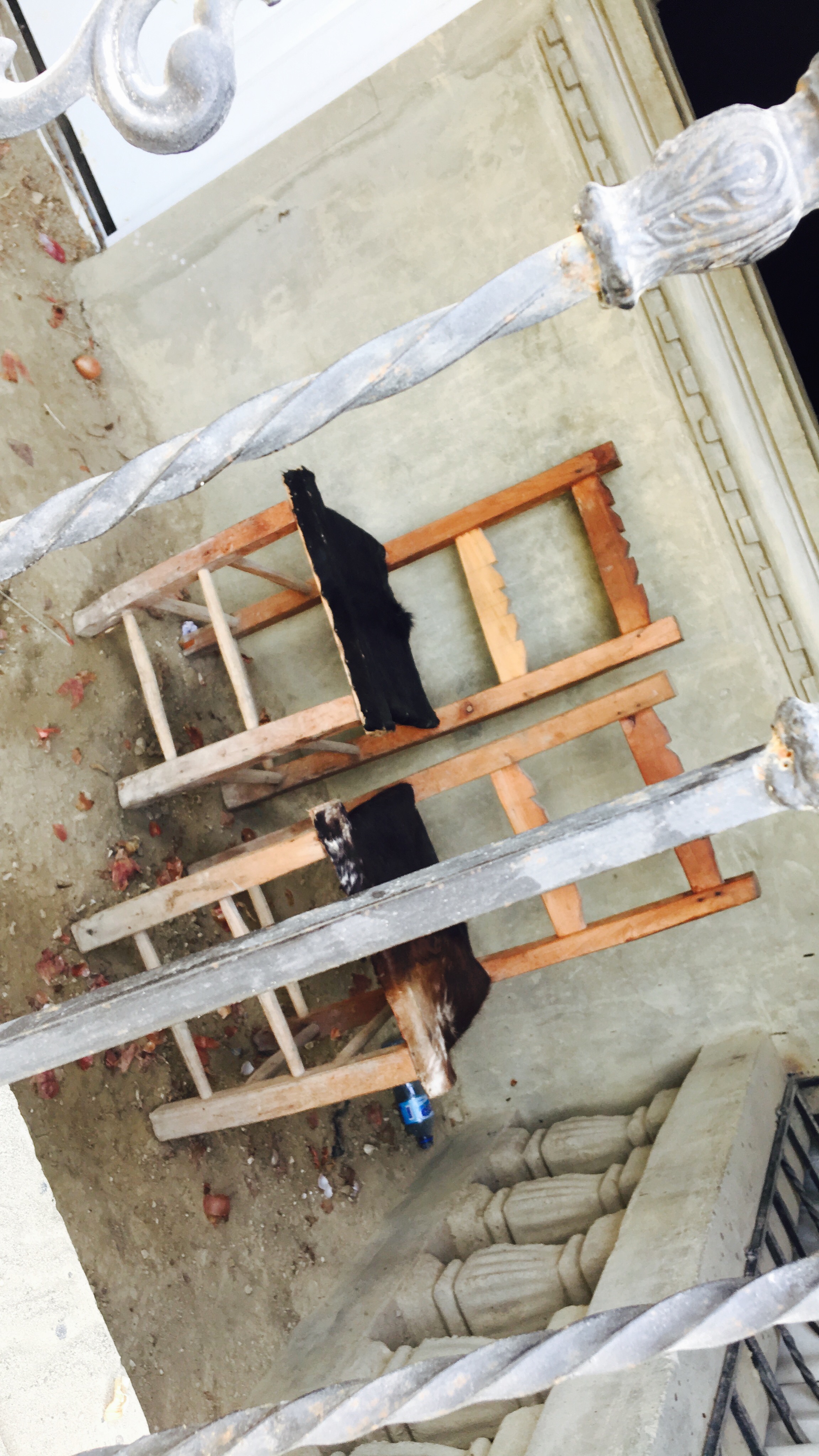 As we gathered our belongings to go home, some of us decided to leave items for the church to distribute. We left a tons of stuff, but one person stood out to me. MaKayla. She pretty much donated everything she had, even her suitcase! This spoke as testament to me... so often we carry around so much "stuff" in life that we don't need. That can come in the form of physical belongings (why do we NEED 8 different body sprays or lotions?) or mental and emotional things (why do we hold on to things the Lord has redeemed us from?). Luckily for us, our loving father allows us opportunities to lay down our burdens over and over again. He never gets tired of us bringing our stuff and dropping it at His feet... even if it's an entire suitcase!
After leaving the village, we arrived at the resort in Santo Domingo for the night. Finally a REAL shower and a REAL bed!!! Like I said, I'm a city girl...there's nothing like some AC! I was so excited to have wifi, I had to call my parents and best friend. We had dinner and hung out...talked about dreams and goals before heading to the beach. While there, somehow we got into an activation of baptism of the Holy Spirit. It was awesome...then came WATER BAPTISMS - right there in the ocean!
SIDENOTE: I got baptized as a kid in our local church, but I had no idea what it meant...it was just something that happened after you walk down the long aisle to accept Jesus into your heart. BUT as an adult, I've really spent time in prayer and around good teaching about baptism. Now I can say I understand that it's more than just a task. Through water baptism we get the opportunity to identify with Christ! We get to get into the water covered in sin and shame...go fully emerged in the water (burying ALL of our dirt in a "watery grave" ...so dramatic right?!) and come up again with new life life in Jesus! Hallelujah! This is how I wanted to remember my baptism...fully aware of what I was doing and what it meant. So I said peace out to fear, peace out to shame and peace out to the hurtful lies that were told to me which I allow fester in my heart. I left those things right there in the ocean and came back up with new life!
I spent half the night talking with another friend about what I experienced the last few days (I'm so grateful he didn't get tired of listening...he's real! LOL).
On departure morning, we all said our goodbyes at the airport (so bittersweet), some headed to Hampton, others to Norfolk and of course we were headed back to the great state of Texas! On the flight back I got to look over the debriefing questions as I reflected on the trip. I had so many encounters with God this past week... whether that be through the fog on the clouds, a double rainbow or the laughter of the kids. The waves in the ocean the night before that allowed me to bury my fears once and for all...burying hesitation- awakening authority... burying "Am I good enough:- awakening boldness... burying "Am I capable- awakening fearlessness! Realizing I can jump past the "what if" into "what if God". He's such a good father and isn't out to make a fool of me (that's means and isn't in his character). So loving!
I left
fear
doubt
timidity
and excuses in the the DR
I'm brought back
righteousness
my calling
authority
faith
and perpetual pursuit
God is so good man! For my DR photo journal , please navigate to acessential.com #doit17